Message from Our Membership Director
Fellow Villagers:
Joining a residents' organization in The Villages presents you with two choices: the Property Owners' Association (POA)** of The Villages -Or-The Villages Homeowners Advocacy, previously known as The Villages Homeowners Association (VHA).**
The question is: "Which One?"
These organizations (POA & VHA) serve an important purpose in The Villages and I am a dues paying member of both. Personally, I favor POA's close attention to operational detail and its devotion to problem solving. That's why I dedicate my volunteer time to POA as a Board Member and Membership Director.
One significant difference between POA and VHA is that the POA is totally independent from the Developer and, while always trying to maintain a supportive and amicable relationship, will occasionally object to --or strongly oppose-- some of his actions. POA's 'objection and/or opposition' ranges from informative articles in The POA Bulletin to the sponsoring of class action lawsuits. One POA action resulted in an out-of-court agreement with the Developer that added $41 million to our resident controlled amenity funds north of CR-466.
On the other hand, VHA receives a great deal of support from --and maintains a much more mutually cooperative relationship with-- the Developer. VHA promotes some programs and is disinclined to be adversarial. Both approaches serve a purpose, and each has its own unique value. The slogans of both organizations speak volumes.
POA: "Champions of Residents Rights since 1975"
VHA: "Keeping the Dream Alive."
Please feel free to call me for more information.
Sincerely,
Bill Schikora
POA Membership Director
352-552-1059
** Neither POA nor VHA is an actual Homeowners' Association (HOA). Homeowners' Associations are defined by Florida Statute 720. Membership in an HOA is mandatory, including its fees, and it sets the rules for the developed property. In fact, VHA recently changed its name because it never met the FS-720 definition of a genuine Homeowners' Association.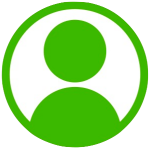 Being a member has benefits.