Cliff Wiener


President
(352) 418-7372
1presidentPOA@poa4us.org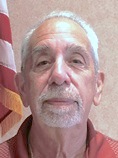 Before retirement he was a member of Local 38 IBEW and retired after 41 years as an electrician. Since moving here he has been a Guardian Ad Litem, a member of the CIC for 4 years, on the ARC for 4 years (Chairman), and is now a District 4 board supervisor (vice chairman). He has also been a member of the Ohio Buckeye Club (treasurer), is a member of Forest City Masonic Lodge 388, Village Masonic Lodge 394, Bahia Shrine, Village Shrine Club (treasurer), Scottish Rite of Ocala, and the High Twelve Club of the Villages. He also started a bowling league and was secretary for 15 years, worked at the golf courses and was an outside manager at Havana Country Club. He has served on the POA board for the last 7 years and the last 4 years as president.
Jerry Ferlisi
Vice President
(352) 391-5261
vicepresident@poa4us.org
Jerry a

nd his wife, Maureen, acquired their "Village" home in 2005, but became full time residents in the Village of Poinciana, in May 2010, upon Jerry's retirement. 
He's had a long and distinguished career in Finance. He holds a BS in Accounting from Long Island University. He was trained in Public Accounting (Pannel, Kerr Forster) and moved into Hospital Finance where he served as Controller, St John's University, South Shore Division. He held senior positions at Staten Island University Hospital including Controller, VP, and Sr. VP and CFO. He's held similar positions (CFO and Sr. Director) for the NYU Hospital For Joint Diseases. He has served on numerous Finance Committees, including the Hospital Association of NYS (HANYS) and Greater NY Hospital Association (GNYHA). Earlier in his career, he served as treasurer for the New Springville Civic Association, (a not for Profit Civic Organization). 
In addition to being Vice President of the POA, Jerry has been re-elected as a Supervisor for District 5. He was a member of The Villages CERT (Certified Emergency Response Team). He and his wife are trained responders for their block AED program. Jerry loves to bowl and golf, as well as attend various clubs, and is an avid member of SOSB (Seniors on a Spring Break). He is the proud father of two sons, with two daughters-in-law & two gorgeous granddaughters and has the pictures to prove it. 
Donna Kempa
Treasurer
(716) 445-4008
treasurer@poa4us.org                                                                                                        

Donn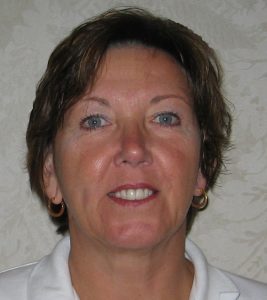 a, her husband Tony, and retired guide dog, Parson, moved from the Village of Amelia to the Village of Glenbrook. They are originally from a suburb near Buffalo, NY. 
Donna is a cum laude graduate from the University of Buffalo, BS in Registered Accounting and Finance. She also holds an AAS degree in Computer Programming. She holds certifications in public accountancy (CPA), fraud investigation and examination (CFE) and information systems auditing (CISA). 
Following graduation in 2006, Donna was employed by Ernst and Young (Big 4 Public Accounting firm). She left public accounting for a life with less travel and joined a local Blue Cross and Blue Shield health insurance plan as a financial auditor. She currently works as an offsite Information Technology Consultant for Independent Health, a regional health insurance plan located in Williamsville, NY. 
In her spare time, Donna can be seen jogging along Talley Ridge, watching her husband's softball game, playing pickleball, golfing, participating in yoga and yogalates classes, or enjoying the entertainment at the town squares. 
Reb Benson


Secretary
(352) 874-0179
secretary@poa4us.org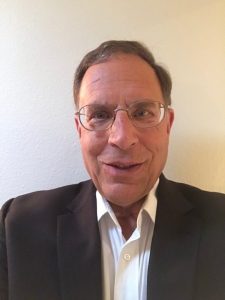 Mr. Richard E. (Reb) Benson is from Virginia and lives in the Palo Alto Village.  Mr. Benson retired from Air Force Civil Service as a GS-15 in February 2018 after 11 years of negotiating and implementing international arms control treaties and agreements.  In addition, Mr. Benson is a retired Air Force Lieutenant Colonel with 23 years of distinguished service in space and missile operations, serving as crew commander, staff officer and strategic planner.  In addition, he commanded a Recruiting Squadron and served in a variety of staff assignments for Strategic Air Command and Headquarters, Air Force.  Mr. Benson was also a Program Manager and Senior Analyst for Scientific Applications International Corporation (SAIC).  He is currently an SAIC Senior Consultant plus a Golf Ambassador at The Villages Tierra Del Sol golf course.  Reb enjoys playing golf and flying radio-controlled airplanes.  He is a Deacon at First Baptist Church at The Villages.
Sal Torname


AED / Shred Coordinator
(352) 350-2218
salt@poa4us.org
Sal was

born and raised in Massachusetts and became a full time resident of The Villages in 2011. 
He worked in the telecommunications industry for nearly 40 years starting with New England Telephone, now Verizon, and ending his career with General Service Administration, a Federal Agency providing communication services to other Federal Agencies. His assignments involved routinely working with large and small telephone companies and acting as a liaison between those companies and agencies to negotiate a variety of telephone agreements and contracts. 
While employed, Sal became active in many civic and charitable organizations including service on Conservation Commission and was elected to his town's Planning Board. 
He served as a Massachusetts Baldrige National Quality Award Examiner, from 1995-1997. 
Sal received a BS Degree from Salem State College in Business Administration and a MS Degree from Anna Maria Collage in Quality Management. He now lives in St. James village with his wife Kathleen and has two daughters and four grandchildren. 
Sal was elected to serve as a CDD8 Supervisor in 2012 and continues to hold that position.
Director,
POA Bulletin Advertising Coordinator, and
POA Volunteers Coordinator
(352) 391-4828
titad@poa4us.org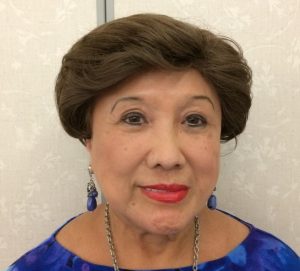 A brand new resident of the Village of Fenney, originally from Cebu, Philippines, and a resident of Northern Virginia before moving to The Villages in 2016, Theresita "Tita" Dumagsa is a Dietitian by education. She was Valedictorian of her high school class, and is a graduate of the University of Santo Tomas (UST) in Manila, Philippines, Cum Laude. Shy of a thesis, Tita completed her Masters graduate studies in Food Services Administration at the Rutgers State University of NJ. Her professional career was as a Food Service Director and Chief Dietitian and a Nutrition College Professor and Training Dietitian in various hospitals and nursing homes in New Jersey and Virginia. Tita was the Editor-in-Chief of her high school and college papers. After retiring from Dietetics, Tita worked with United Airlines as a Human Resources Representative. She currently serves as the President of the United Airlines Retiree Group in The Villages, aka, the Citrus Groupers. 
In 2017, Tita received the prestigious Most Influential Woman in the World award from the Filipina Women's Network's (Global FWN 100) in the "Behind the Scenes Leader" category, which recognizes 100 women of Philippine ancestry in the world who are changing the face of leadership in the global workplace. They have each reached status for outstanding work in their respective fields and are recognized for their achievements and contributions to society, mentorship and legacy, and are a driving force behind the success of a social cause or life issue, a community organization's project or initiative. 
Her life's work has been to advocate for those who need a voice to help lift people from poverty in the Philippines through grant proposals she's written that provided for education, livelihood and infrastructure projects, particularly when the deadly and devastating super typhoon Haiyan that killed over 10,000 people hit the Philippines in 2013. Tita is a member of the Fil-AM Club and the Filipino Karaoke Club of The Villages. 
Tita sees her involvement with the POA as a means of "giving back" to the community for the blessings she has received since moving to The Villages. It also fulfills her personal philosophy of "In service to others above self for the greater good," which she believes the POA is all about.
Andrew Cur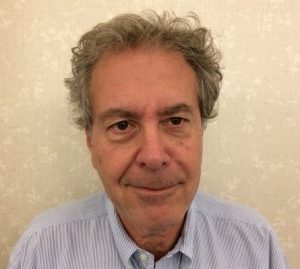 tis is a local estate planning attorney in Fruitland Park. He relocated to The Villages in 2006 from Miami. He is originally from Long Island, New York. He has graduated from such top universities as Cornell, Michigan, Georgetown and NYU. Prior to attending law school, he worked in both advertising and as a stockbroker. He is married to his wife Eve, and is the proud father of his son Max, who recently graduated from Cambridge University in England. While he classifies himself as a happy resident of The Villages, he got involved in the POA because he believes in its mission of informing Villagers of problems they might otherwise not hear about. He is also an avid cat lover, having found forever homes for 10 cats last year. He has also participated in two Honor Flights.